Product categories of Ventilation System, we are specialized manufacturers from China, Hen House Special Cooling Fan, Hen House Cooling Fan suppliers/factory, wholesale high-quality products of Cooling System Exhaust Fan R & D and manufacturing, we have the perfect after-sales service and technical support. Look forward to your cooperation!
China Ventilation System Suppliers
This system controls climate conditions,fresh air,humidity and temperature in poultry shed,it's vital for growing birds. This system include poultry house fan, Air Inlet window.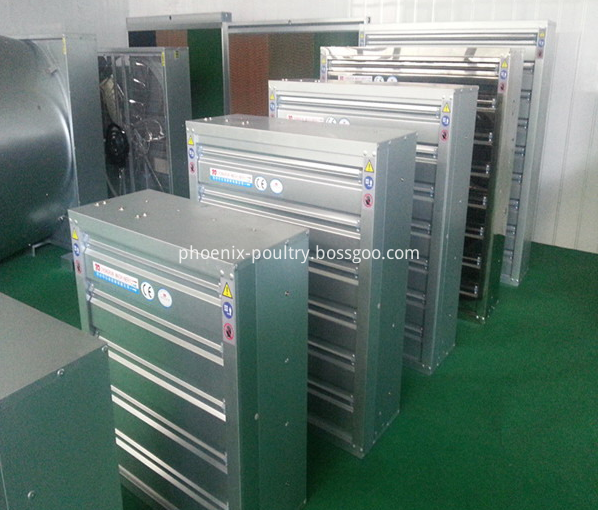 Fan depend on the input mechanical energy, improve the pressure side by side to send gas machinery, it is a kind of driven fluid machinery.Exhaust pressure below 1.5 x 10 mpa, the working principle of the ventilator and turbine compressor basic same, according to the direction of the gas flow, the ventilator can be divided into centrifugal, axial flow, oblique flow and cross flow type.